Snapshots
Create & restore full VPS backups with a single click!
Read more about the features in our new control panel
Create Snapshots!
---

Creating a snapshot is super simple with our VPS control panel, with a single click a full VPS snapshot is created which can be restored at any point of time once created!
Now Available!
Restore Snapshots
---
Have an issue with your VPS after a system update? Lost a file? Simply restore the snapshot with a single click at our VPS control panel

[KVM] Restore Snapshots on your other VPSes
---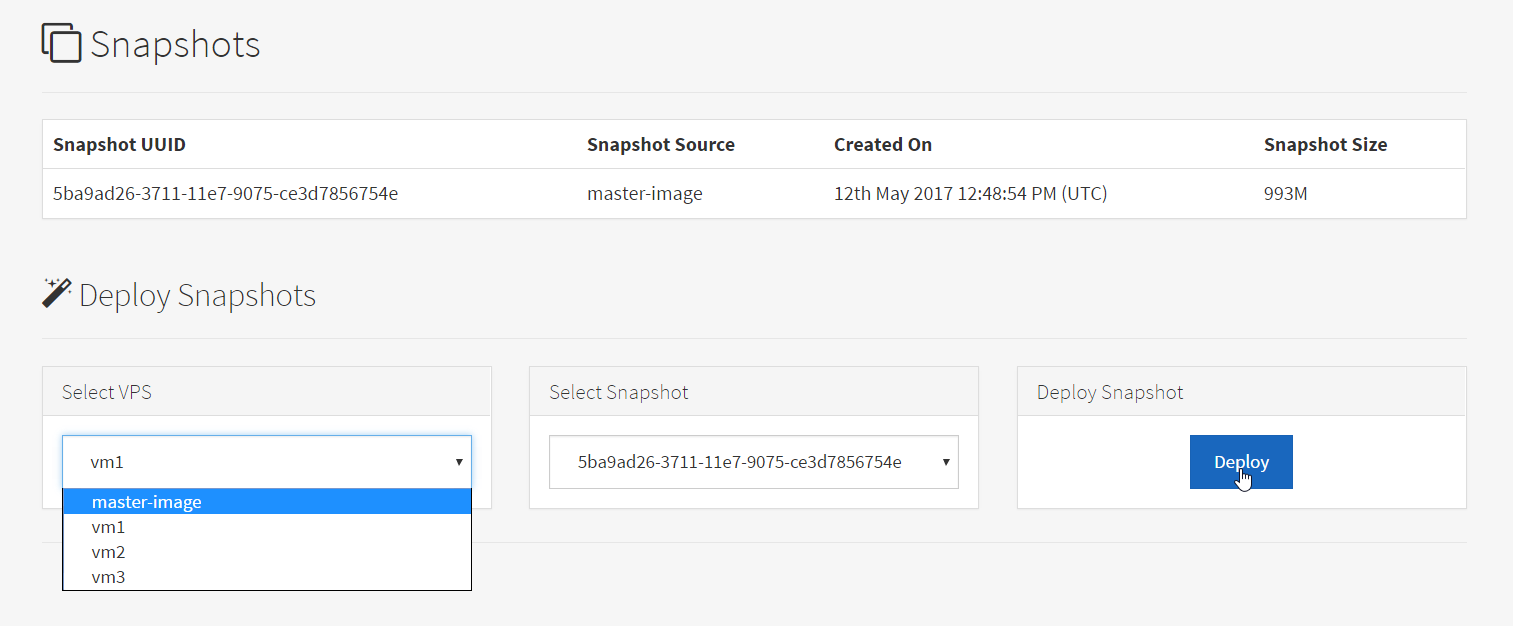 You can create a snapshot and restore it onto different [KVM] VPSes under your account as well, very useful for deploying multiple VPSes running the same software!
Coming Soon!
Delete Snapshots
---
Don't need the snapshot any more? Sure, you can delete it as well!
Now Available!

Need more than 1 Snapshot ?
Sure, we can offer multiple snapshots at a small monthly price. Please contact our support staff via the client area for more info/pricing.