Operating System's

Ubuntu

Debian

CentOS

*BSD & Windows
With a wide range of supported operating systems, you can run your operating system of choice on your VPS!
Custom ISO
Wish to install Android on your VPS? The latest version of an operating system on day 1? or have a custom operating system you wish to install?
No problem! Send us a link of the ISO image and we'll mount it on your VPS/Server for install.
Note: Custom ISO is available only on KVM, Dedicated server and Colocation plans.
Snapshots
Create Snapshots!
Creating a snapshot is super simple with our VPS control panel, with a single click a full VPS snapshot is created which can be restored at any point of time once created!
Learn more

Easy (re)Install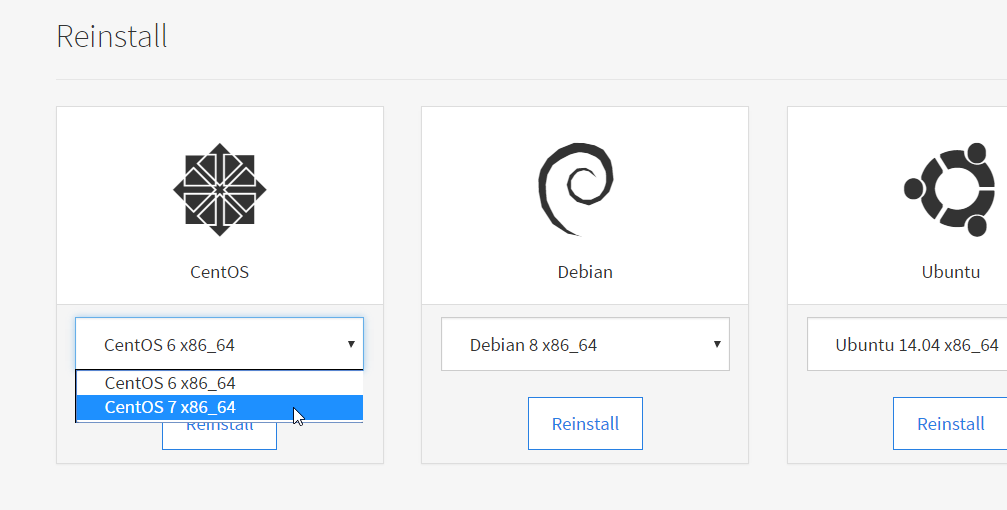 Select the operating system + version you wish to (re)install and done!
2Factor Authentication
Secure your account with 2Factor Authentication
Learn how